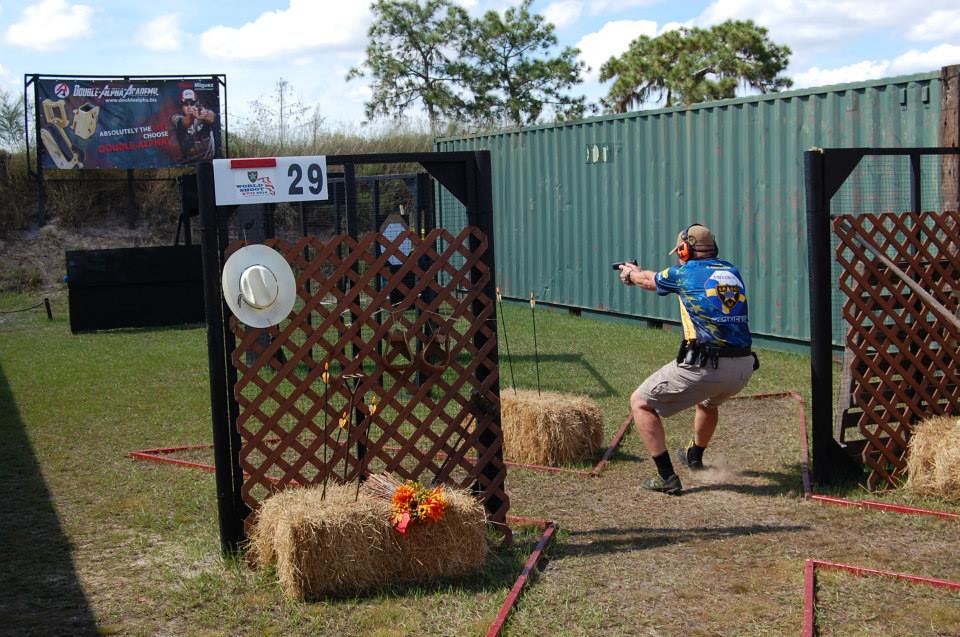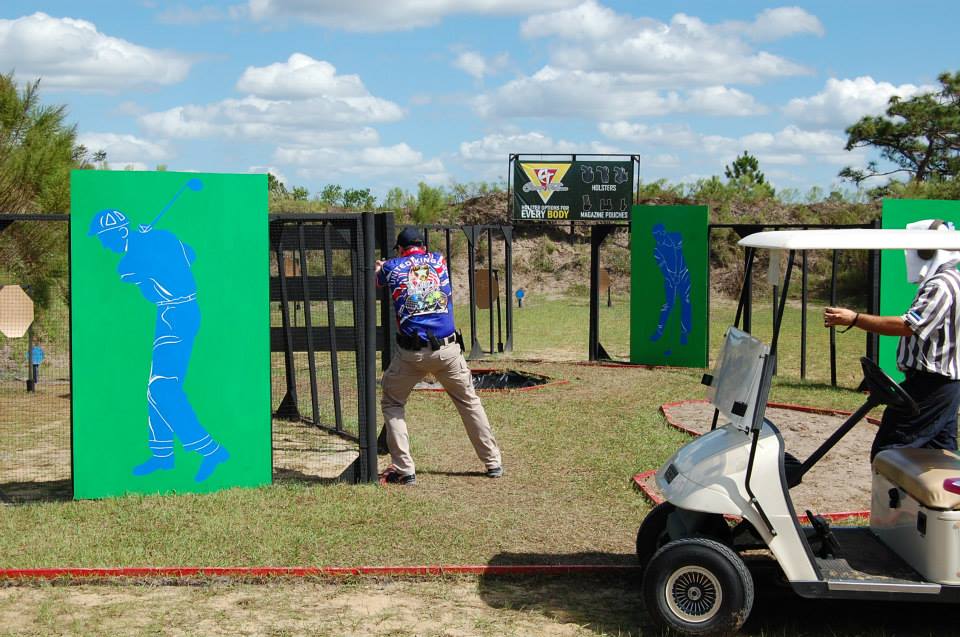 Practical Shooting:
Known as IPSC throughout the world, IPSC (International Practical Shooting Confederation), was formed in 1976, and now embraces over 90 regions. Competition includes Local, National and Continental Championships with the pinnacle of IPSC competition being the Tri-Annual World Shoot.
The International Practical Shooting Confederation (IPSC): Website
Scoring:
Practical shooting is a dynamic sport that awards competitors equally for accuracy, power and speed, and which is represented by the Latin phrase "Diligentia, Vis Celeritas" or DVC.
Scores are expressed in terms of "Hit Factor", which is the number of points scored per second.
The highest hit factor takes all the stage points and other competitors are rewarded proportionally.
Diversity is the cornerstone of our matches, we never shoot the same courses, and so the challenge always changes.
The IPSC shooter is a "jack of all trades", capable of pinpoint accuracy and blazing speed.
Safety:
Our primary principal is safety and thanks to excellent training, discipline and the outstanding efforts of course designers and dedicated Range Officers, we have an enviable and exemplary safety record.
A Class for Everyone:
IPSC shooting encompasses pistol, rifle and shotgun shooting and competition is divided into divisions.
For example we have an Open Division, for optically sighted guns, Standard for metallic sights, a Revolver Division and Production for service type pistols like CZ's, Glock's & Grand Power's.
Competition also recognizes the categories, Junior, Lady, Senior, and Super Senior so IPSC is a game for all ages and genders.
Shooting IPSC at Rotorua:
Of all the shooting disciplines shot at Rotorua Pistol Club, IPSC is the most dynamic, all stages are constructed uniquely for each Club Day Match, Major Match or Nationals.
IPSC is shot on most ranges, some ranges have a number of props semi set up which only need minor work to finalize the set up for a stage shoot.
Only one competitor can go through the stage at a time and strict safety rules are adhered to which prevent shooters from shooting beyond 90 degrees left or right to the back of the range.
Shooting Dates for IPSC at Rotorua:
We shoot IPSC matches at least once, sometimes twice a month on Sundays, always check this website on calendar page to confirm all actual dates and start times.